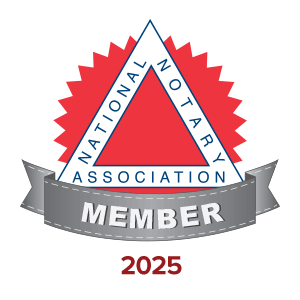 My name is Evelio Vaquerano I am a bilingual mobile notary with many years of experience as a professional Notary Public and loan document signer agent, serving Santa Clara, San Mateo, and Alameda counties and surrounding counties. Let me do the traveling to your home, business or other meeting place at a time that fits your busy schedule!

I am experienced licensed bonded notary public, Notary Signing Agent , and member of the National Notary Association.

I will travel to banks, Financial Institutional, Title Companies, Senior Centers, Convalescent Homes, Retirement Homes, your place of business or your Residence.

I specialize in escrow documents, grant deeds, quit claim deeds, affidavits of title, notes contracts. We can deliver completed documents overnight via Fed-EX, UPS or Express Mail. We will travel anywhere in California.

I can also notarize affidavits, powers of attorney, trusts, wills, acknowledgements, bills of sale, authorizations to travel out of the country, etc.
24 hours a day, 7 days a week signing services but only by appointment (base on availability)
Mobile notaries for customer convenience
Same day service.
Personal pickup, delivery and return of documents
Next day return shipping
Fax document capabilities
Our per signature fees are set by the secretary of state, we charge an additional nominal fee for traveling services.
Email : mobilenotarysanjose@gmail.com
Phone : 1-408-641-0796


Disclaimer :
For legal inquiries please contact an attorney or your local bar Association. We are not lawyers and do not give legal advice.